video
Jonathan & Heleen's story
Watch a bit what our Cornerstone Graduates are doing in Cambodia.
"We are very excited to see God at work here. It's exciting to see how God's Church is rising up in Cambodia. However, there are still many who are unreached and haven't heard the Gospel. The task is not yet finished.
"Missionary Training College is very valuable and training is essential. We believe – like the disciples who were trained by Jesus for three years – we also should take time to prepare and to study the Word before we go.
"God has equipped us to become disciple-makers among Cambodian Christians, because of the great need of bringing believers to maturity in their faith. We encourage the Cambodian members to walk in the specific path God has prepared for them."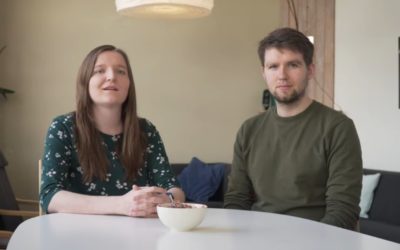 Ben & Esther were called to missions in different stages in their walk with the Lord. They came to Cornerstone with their family and experienced God working in their lives. Enjoy watching their story!