Join our team!
Vacancy: Gardener & Handyman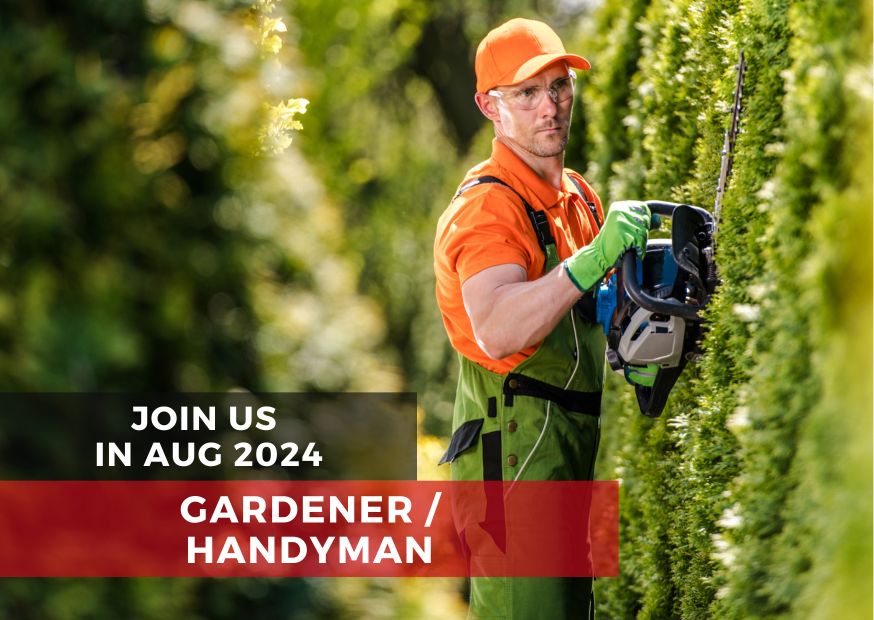 Join our team! We are looking for a full-time staff member (1 year or longer) to help take care of the gardens of the college grounds
All staff at Cornerstone do not receive a salary but are considered supported missionaries. In other words, we trust God to provide for us through donations from our home churches, friends, and supporters. Our students come from all over the world and from a variety of church backgrounds. They follow a one- or two-year course to prepare for long-term cross-cultural mission work. 
 We are seeking someone who:
Loves Jesus Christ and wants to serve others
Is willing to work in the garden and on practical jobs
Is ready to learn more as they serve
Likes to live and work among others from diverse backgrounds
Wants to get involved with those in our community for times of ministry and spiritual growth
Responsibilities:
Maintaining lawns and other green spaces 
Installing landscapes
Monitoring and ensuring plant health
Install and keep seasonal plants
Mow, trim and fertilise green spaces
Mulch, edge and weed gardens
Prune and trim trees and bushes
Maintain all gardening equipment and machinery, like mowers, trimmers and leaf blowers
Monitor and maintain the health of plants
Deal with pest problems that could damage plants
Keep gardens and green spaces clear of debris and litter